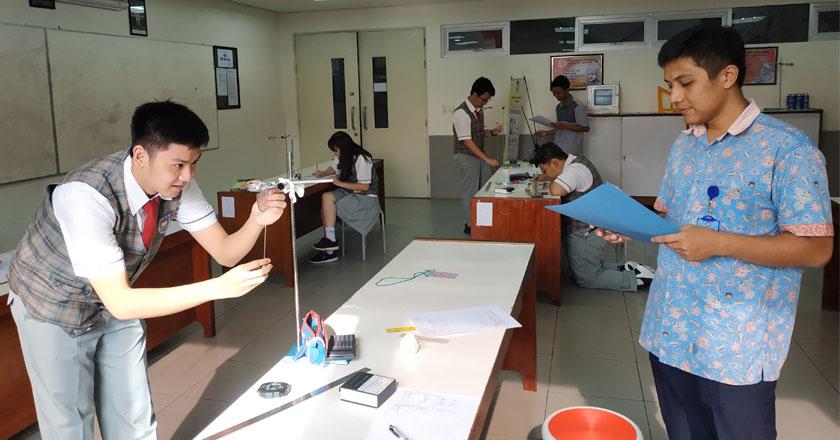 The 12th Grader's Practical Examinations 2019/2020
Grade XII students are required to fulfill a series of Final Examinations. One of the Final Examinations is the Practical Examinations. PENABUR PLUS CHRISTIAN HIGH SCHOOL Practical Exams in the 2019/2020 Academic Year were held on January 13th to January 21st, 2020.
"The practical exams were carried out at the beginning of the 6th semester so that we had enough time to prepare for the National Examination which is usually done in mid-April" said Ms. Shinta Dewi as Homeroom Teacher of Grade XII about the time of the Practical Exams.
Fields of study that are practiced are the Christian Education, Bahasa Indonesia, English, Physics, Chemistry, Biology, Physical Education, Arts, Computers, Entrepreneurship.
Practical exams required by students of class XII.
"It is very interesting for students. They must practice certain concepts in Science with various experiments. Then they have to make a report on the experiments conducted, " said Mr. Agung Nugroho, SPd on the sidelines of the implementation of the Science Practice Exams. One practice test that is quite unique is the practice of Entrepreneurship, where this year's practice exam is producing a particular cuisine and they must be able to sell it to be able to make a profit.
Good job for Grade XII!Keep your spirit high!