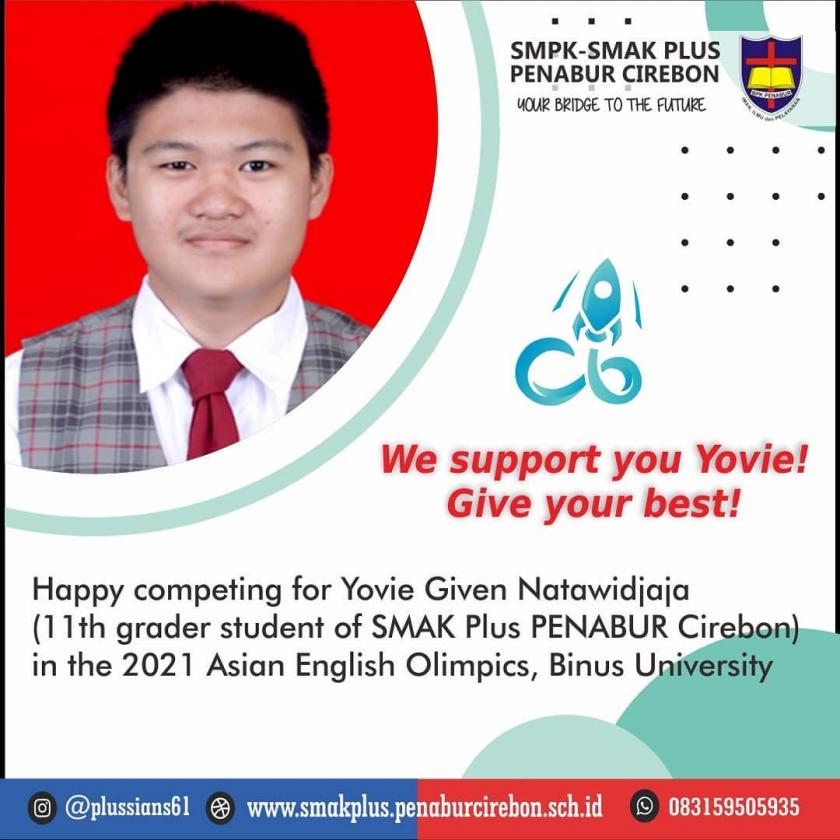 Tuesday, February 23rd 2021.
Happy Competing for Yovie Given Natawidjaja (11th Grader student of SMAK Plus PENABUR Cirebon) in the 2021 Asian English Olympics (AEO), BINUS UNIVERSITY for Category SPELLING BEE.
Asian English Olympics (AEO) is one of the most anticipated English Competition in Asia, organized by Bina Nusantara English Club (BNEC), a student organization from BINUS University, Jakarta, Indonesia. In the beginning, we started as a Nationwide English Olympics. As time goes by, we have grown into an Asian scaled competition with a goal to develop Asian Youths' skills.
We support you Yovie !!!
GIVE YOUR BEST !
#smakpluspenaburcirebon
#bpkpenaburplus
#bpkpenaburcirebon
#plussian61